Erin Zwack's Genomics Web Page
This web page was produced as an assignment for an undergraduate course at Davidson College.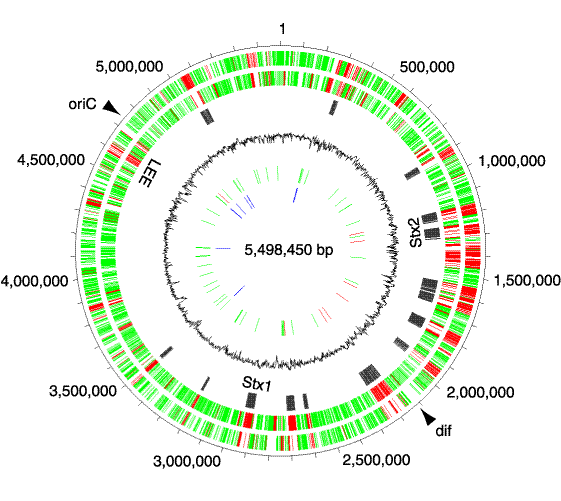 (Image from Genome Research Center 2001, permission pending http://genome.gen-info.osaka-u.ac.jp/bacteria/o157/circle.html)
Genomic Discovery Sites
Discovery of a Gene that fights HIV: Popular Press vs. Scientific Literature
Expression Profile: My favorite yeast genes
Davidson College Links
Genomics Page
Biology Home Page
This page was created by Erin Zwack. Comments and questions are welcome.
© Copyright 2006 Department of Biology, Davidson College, Davidson, NC 28035