Arabidopsis thaliana - the model plant

A. thaliana flowering adult plants. (photo on left courtesy Luca Comai)

Close up of A.thaliana flowers and a close relative (A. arenosa) at far right. (photos on left courtesy Luca Comai)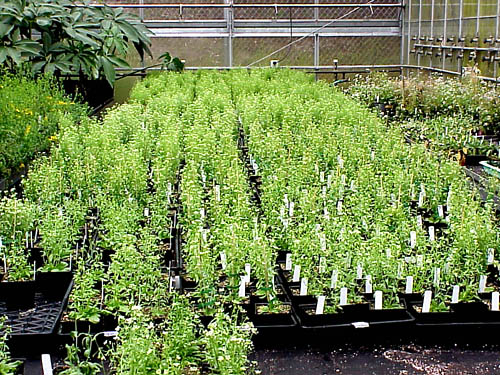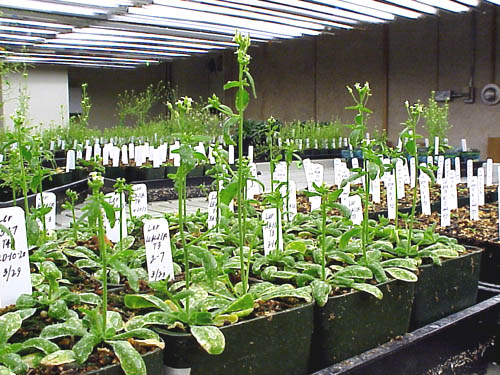 A.thaliana can be grown on a large scale outside (left) or inside (right).


A.thaliana can be transformed and grown on selective medium. Individuals are isolated and allowed to grow leaves and roots before transferring to soil.

Individuals are transplanted to soil and individual mutants can be identified.
In the photo on the left, a wild-type individual is flanked by a mutant that produces too many flowers (left) or one that produces no flowers (right). The right photo shows individual cells being grown in liquid culture for biochemical analysis. Click on this photo to see the mpeg movie of the cells shaking on the platform.
---
---
---
© Copyright 2001 Department of Biology, Davidson College, Davidson, NC 28036
Send comments, questions, and suggestions to: macampbell@davidson.edu