How big are molecular parts?
This page illustrates how big various objects are relative to each other. Only the smallest sizes have been depicted. Remember: one thousand nanometers (nm) equals one micrometer, or micron, (µm); one thousand microns equals one millimeter (mm). These sizes are meant a approximates since there is no uniform size for anything except glucose.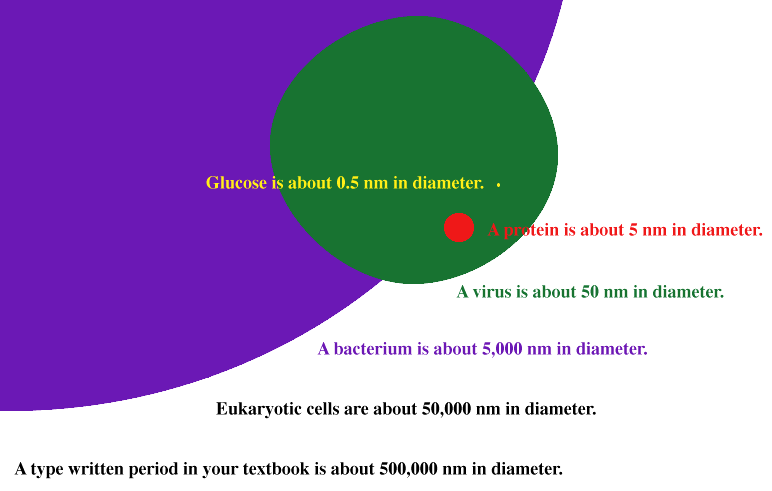 The sizes were obtained from Biology by Neil Campbell.
---
---
© Copyright 2001 Department of Biology, Davidson College, Davidson, NC 28036
Send comments, questions, and suggestions to: macampbell@davidson.edu