Lessons from DNA Microarrays
---
---
Unknown Genes - "guilt by association"
Can we use DNA microarrays to predict cellular roles for "unknown genes"?
Guilt by association means if 3 out of four genes are known and the unknown one appears to be coordinately regulated, then perhaps the unknown gene has a related function.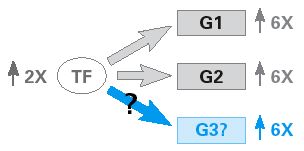 Two examples from DeRisi et al. diauxic shift paper:
Seven Repressed Genes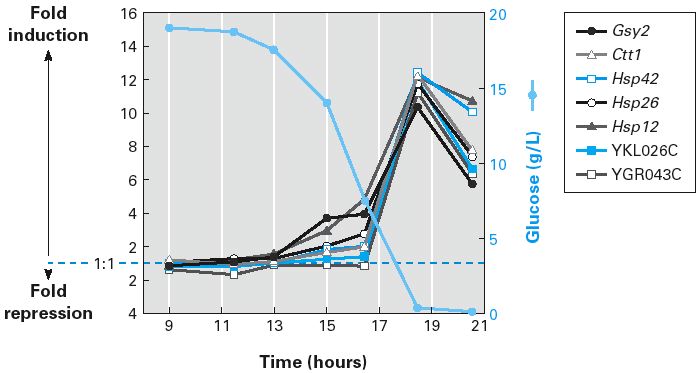 Seven Induced Genes
---
Potential for Improved Cancer Treatment with DNA Microarrays
Diffuse Large B-Cell Lymphoma (DLBCL)
25,000 new cases reported each year in the United States
Fewer than half of DLBCL patients benefit from standard chemotherapy treatment.
---
69 tissue samples and 17,000 genes

Recluster DLBCL samples using Germinal Center and Activated B-cell genes

Correlation of DNA microarray analysis and clinical outcomes of patients

---
---
Send comments, questions, and suggestions to:
macampbell@davidson.edu
or (704) 894 - 2692

© Copyright 2004 Department of Biology, Davidson College, Davidson, NC 28035