GCAT's DNA Chip Reader v 2.0
(purchased by user fees)

Where Peggy does her MAGIC scans.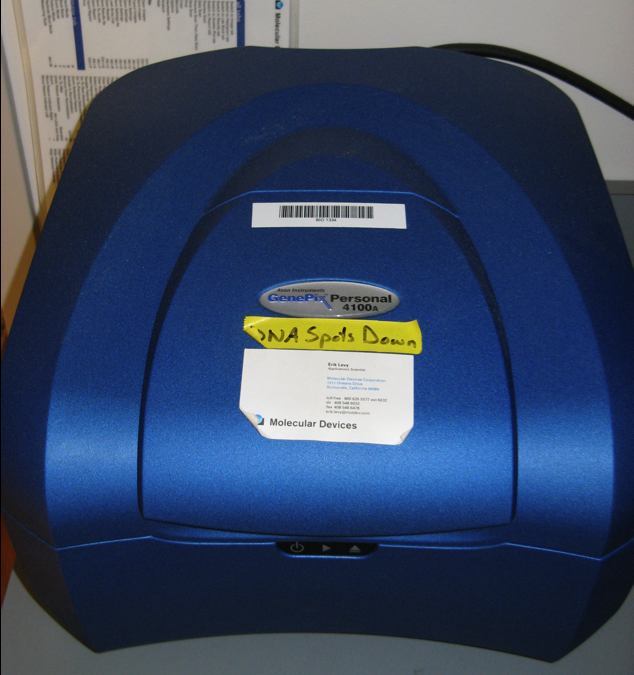 GenePix Personal Scanner model 4100A
---
GCAT's DNA Chip Reader v 1.0
Born October 16, 2001


Chip reader purchased with NSF MUE grant and matching funds from Davidson College, Pomona College and Missouri Western State College.
PI's include Drs. A. Malcolm Campbell, Laurie Heyer, Laura Hoopes and Todd Eckdahl.
---
© Copyright 2001 Department of Biology, Davidson College, Davidson, NC 28036
Send comments, questions, and suggestions to: macampbell@davidson.edu