---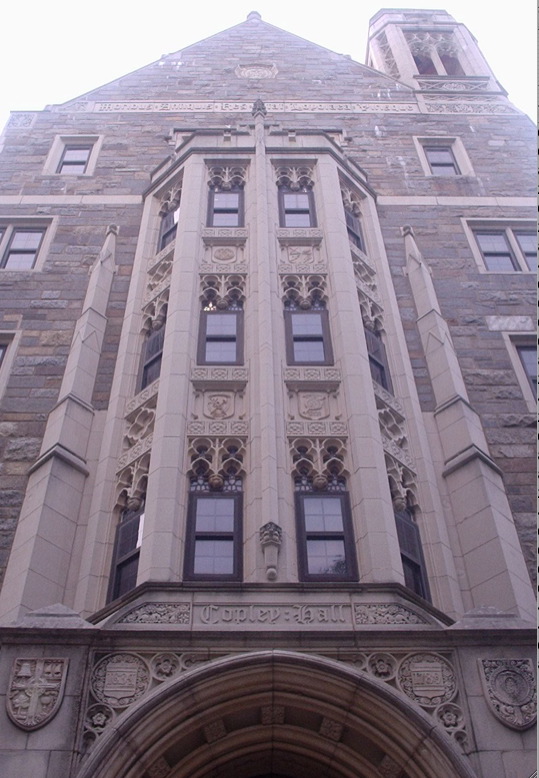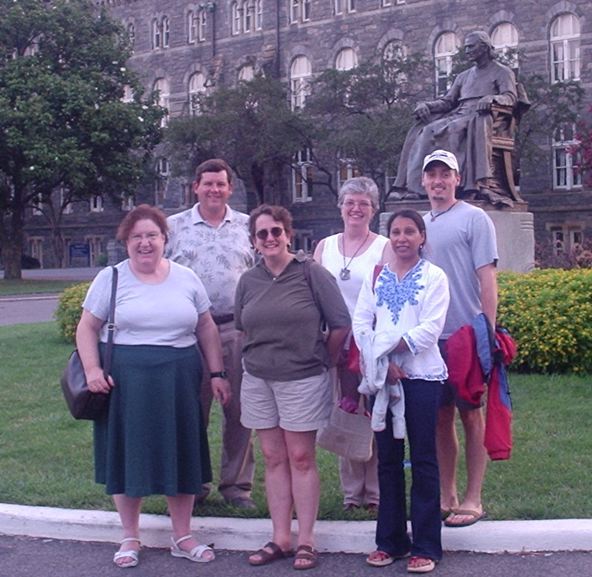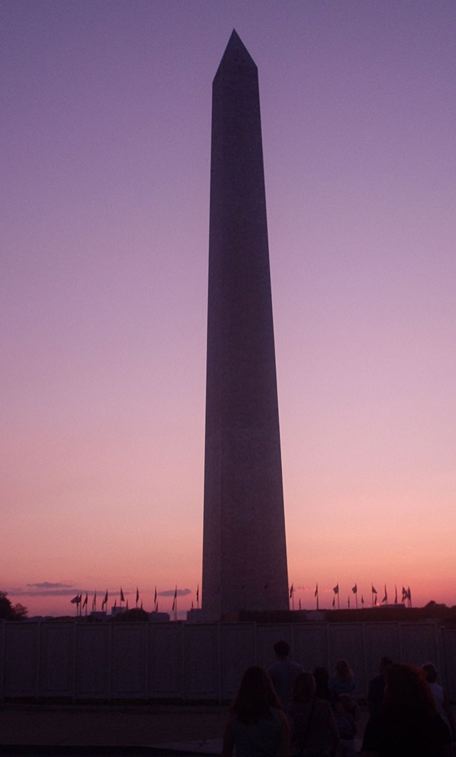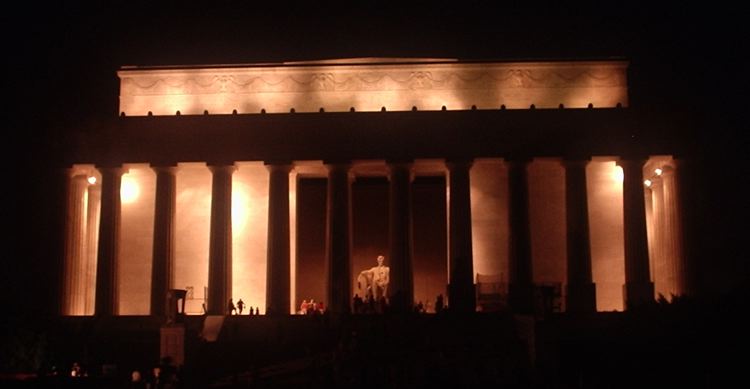 Participants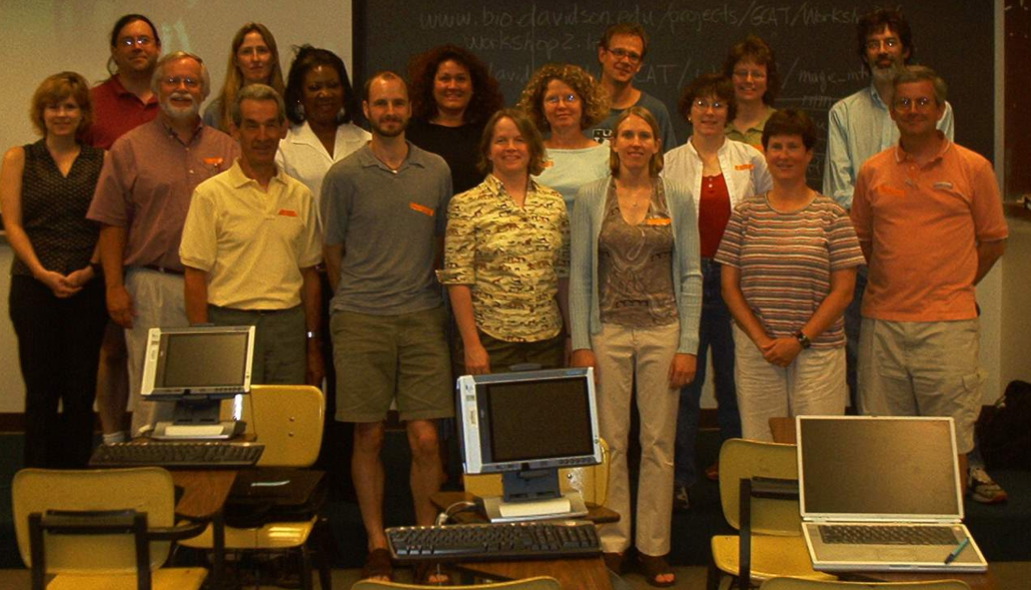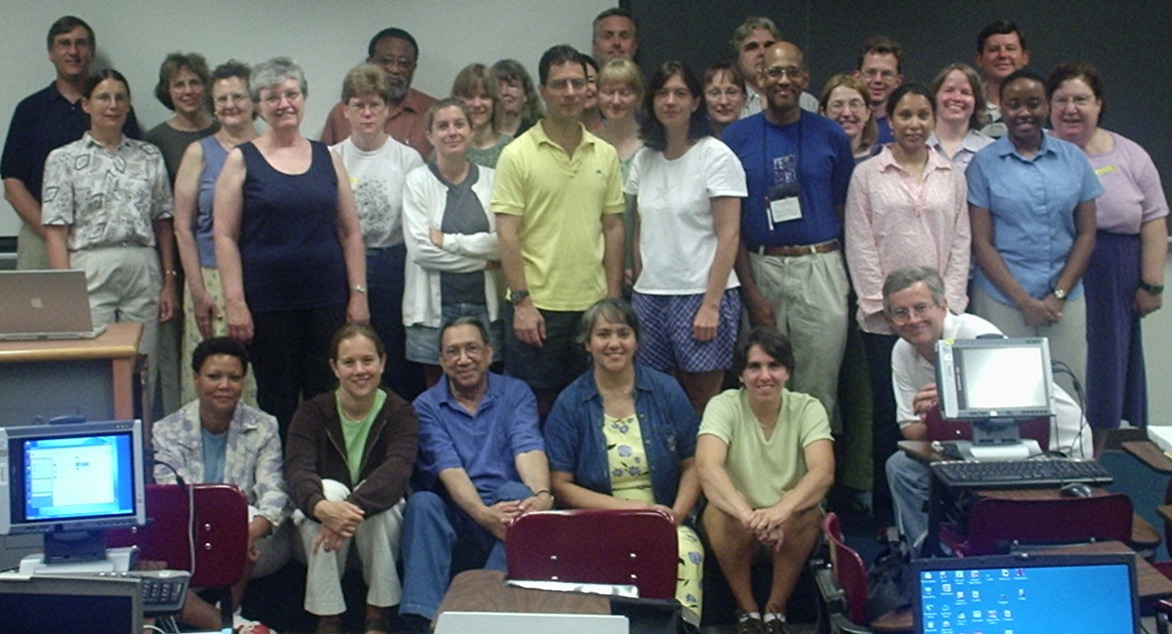 Dry Lab Shots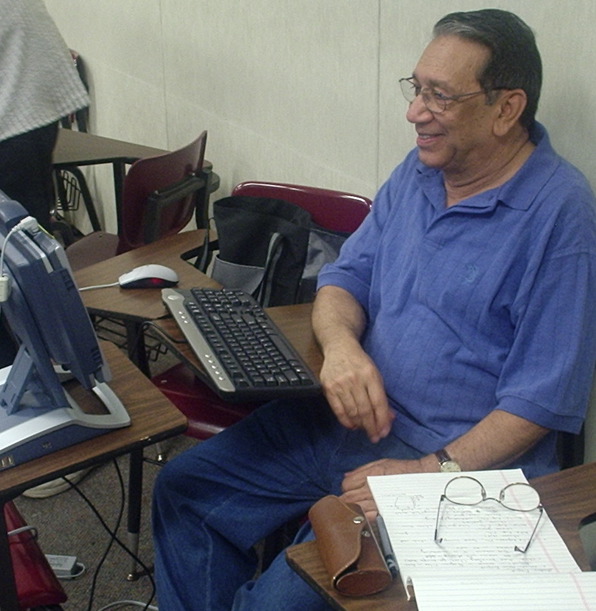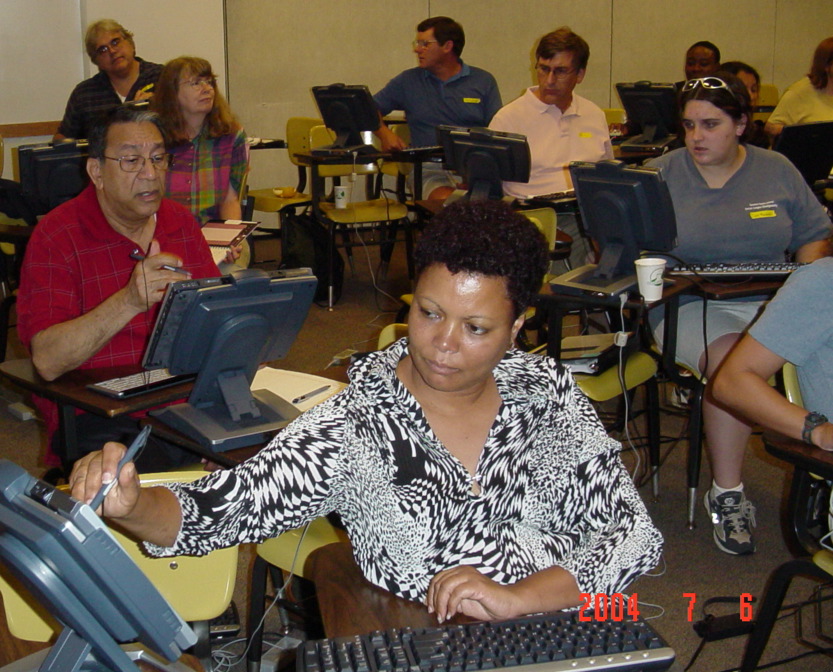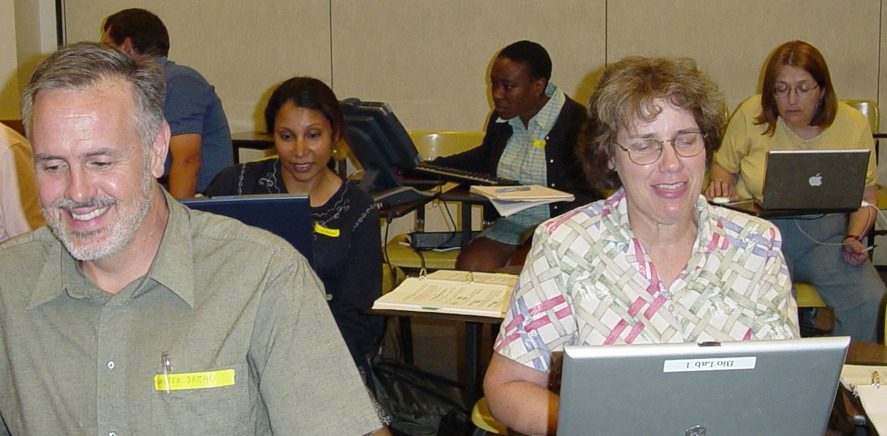 Wet Lab Shots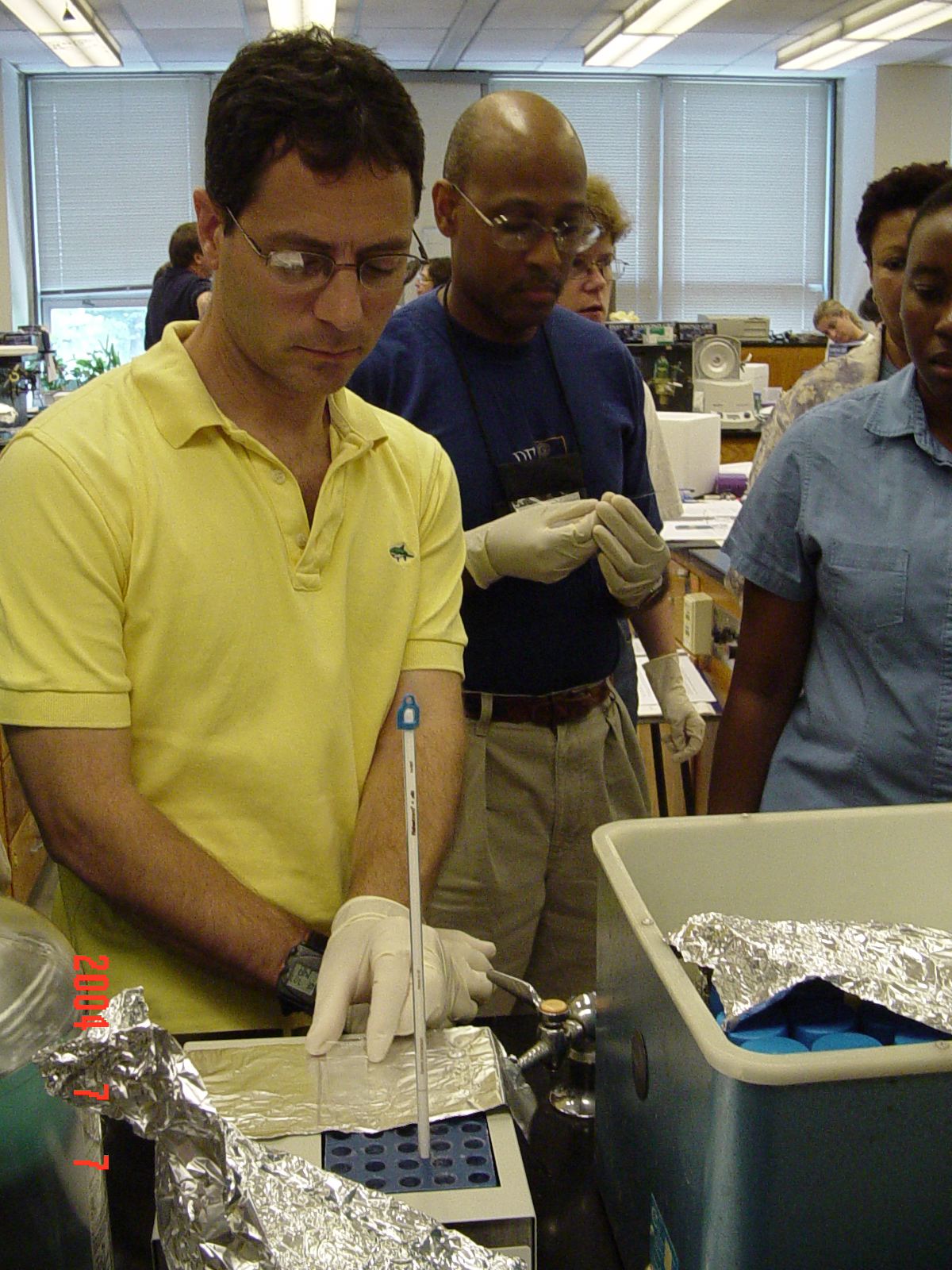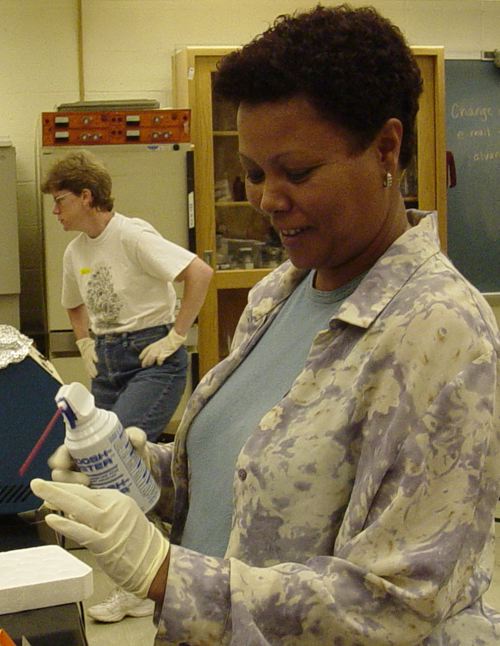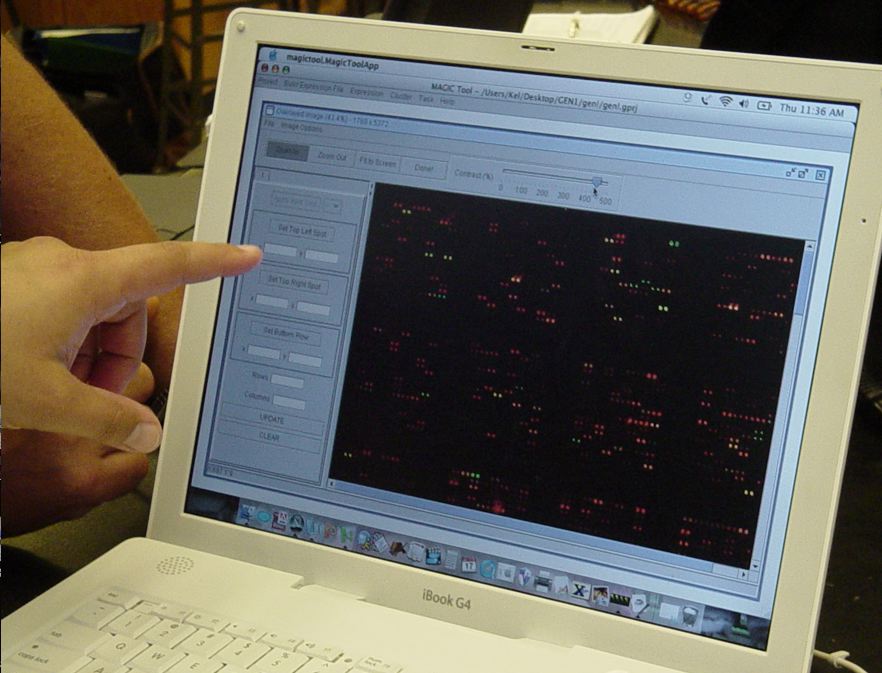 Lab Groups (organized by classes taught)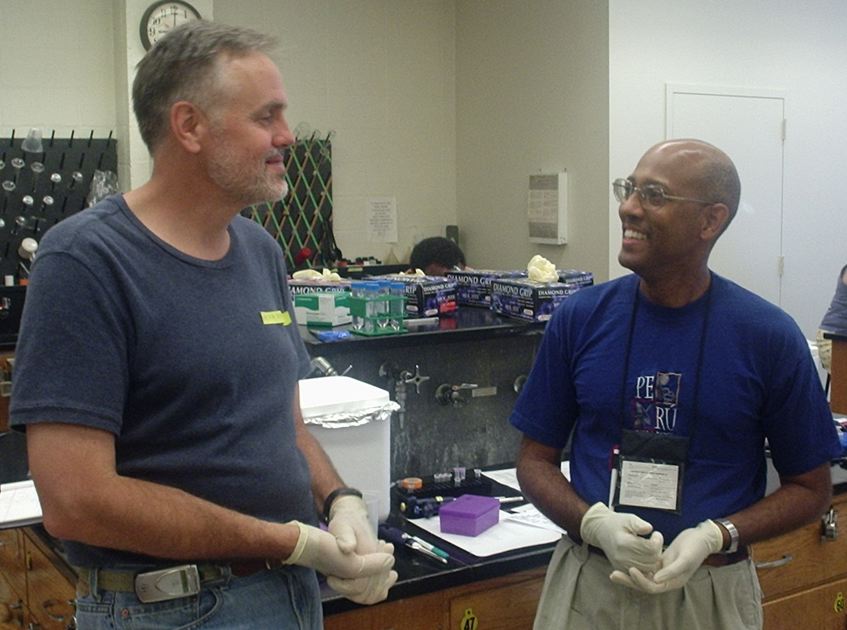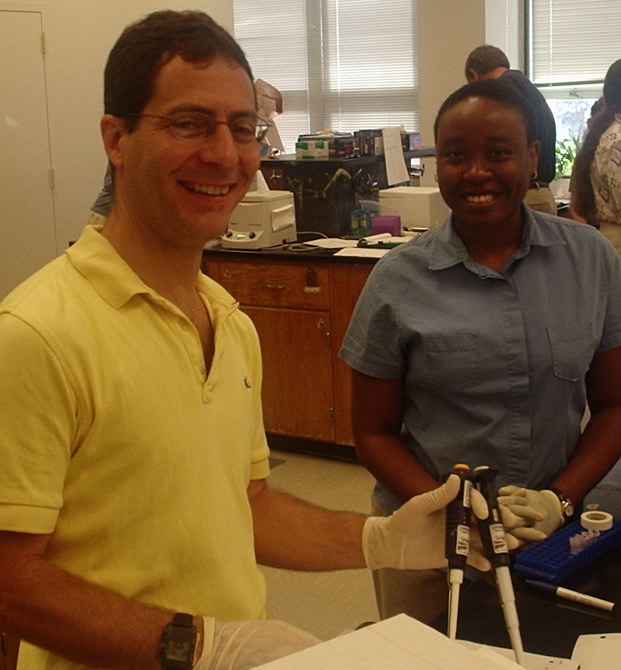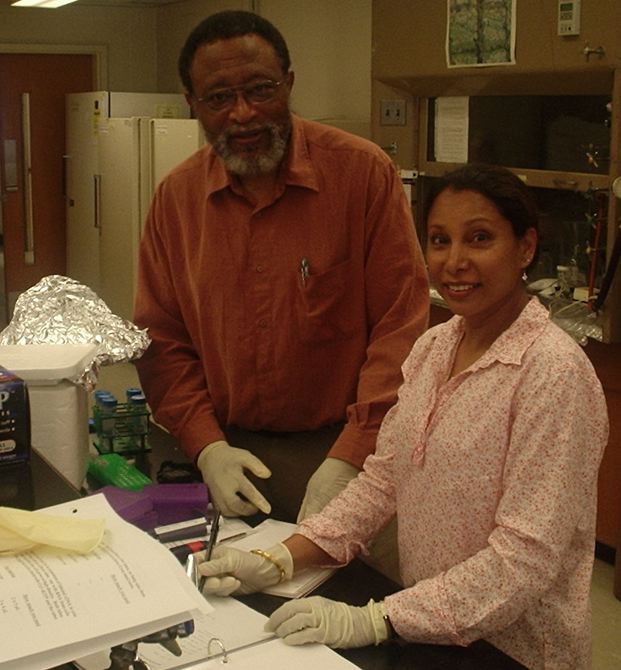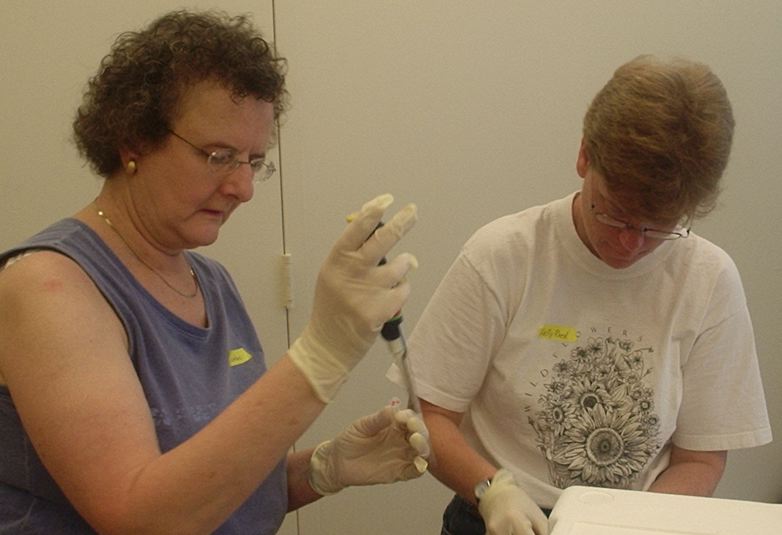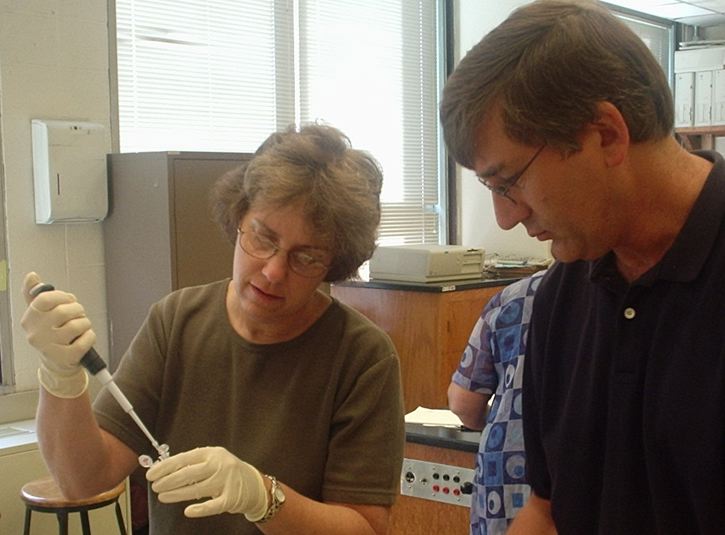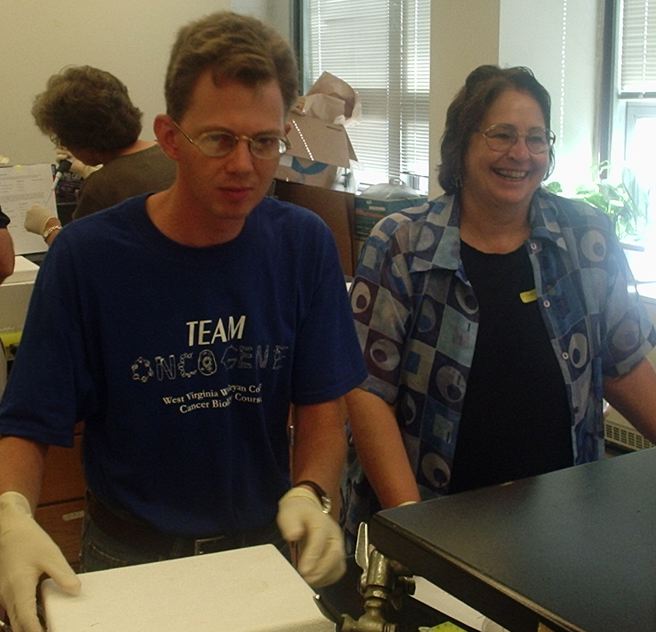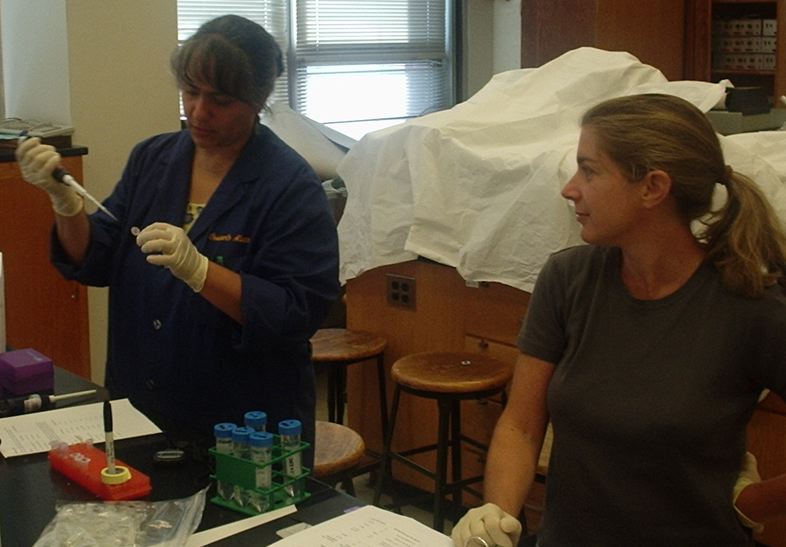 Curriculum Discussions and Presentations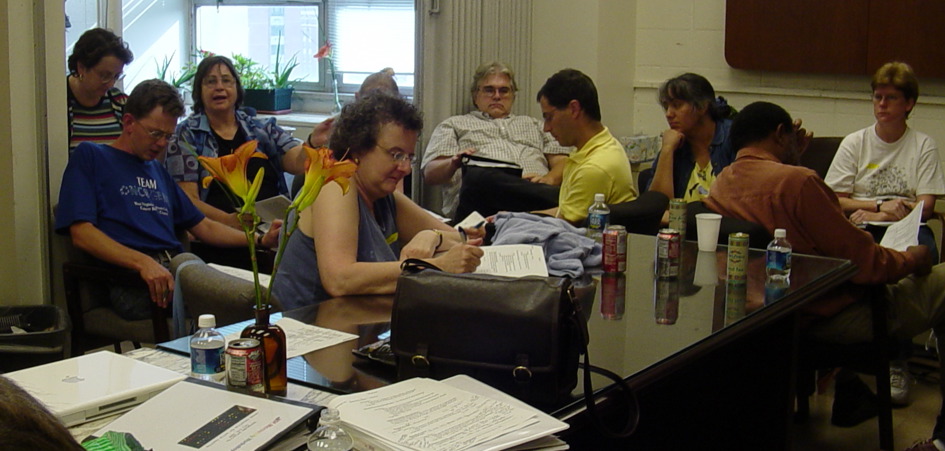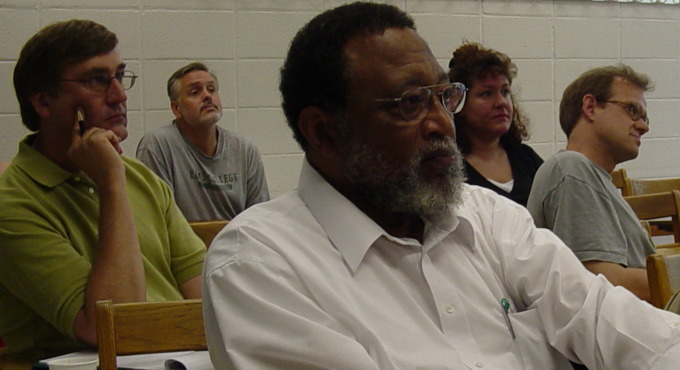 Instructors and Helpers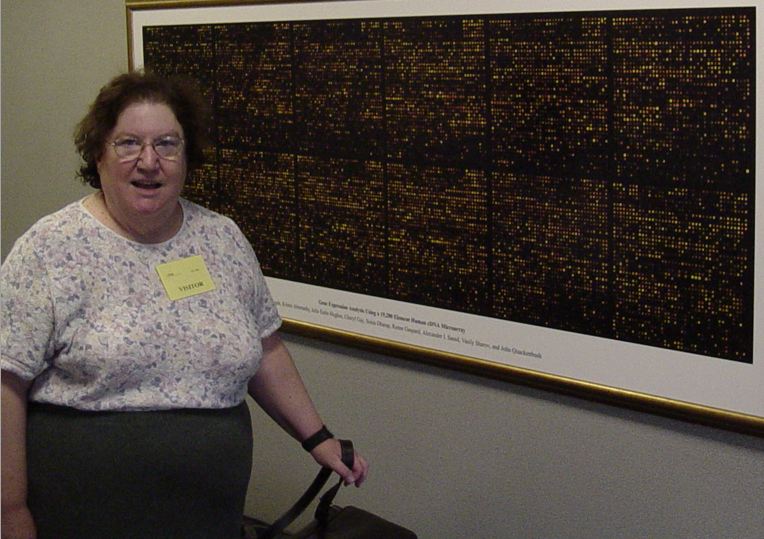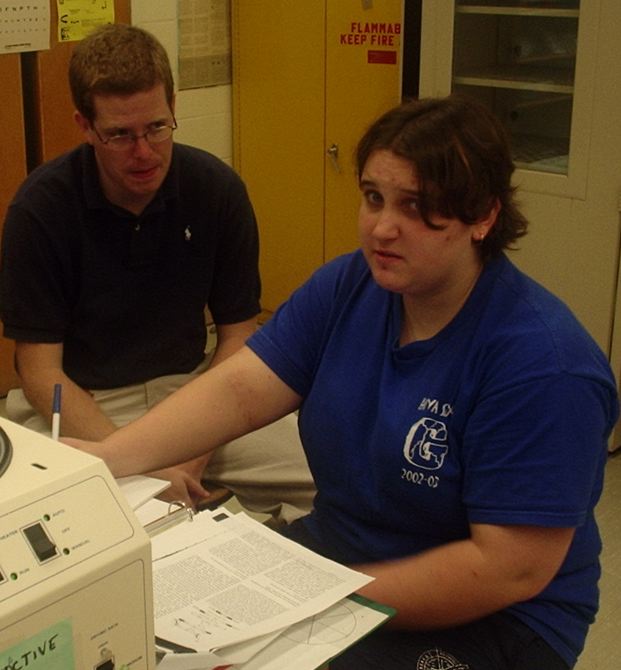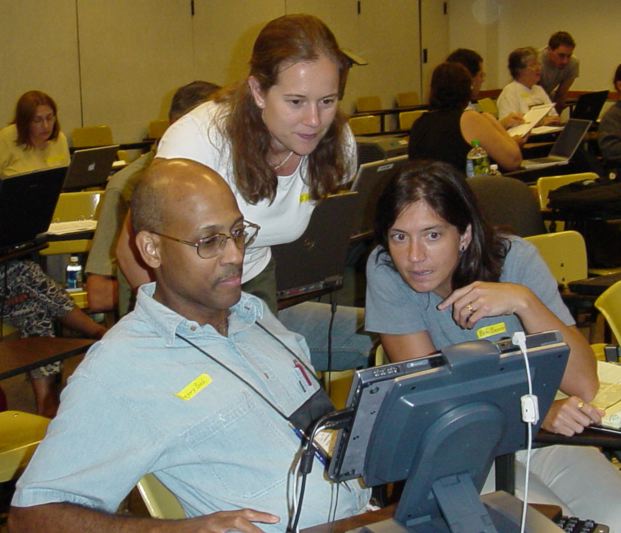 Not shown: Mark Salata, Anne Rosenwald, Todd Eckdahl, Mary Lee Ledbetter, Malcolm Campbell
TIGR Tour
Robin Buell – plant genomics and functional genomics
Owen White – microbial genome annotation and analysis
Naomi Ward – microbial diversity and evolution
Fenglong Liu – microarray analysis on several plant and eukaryotic systems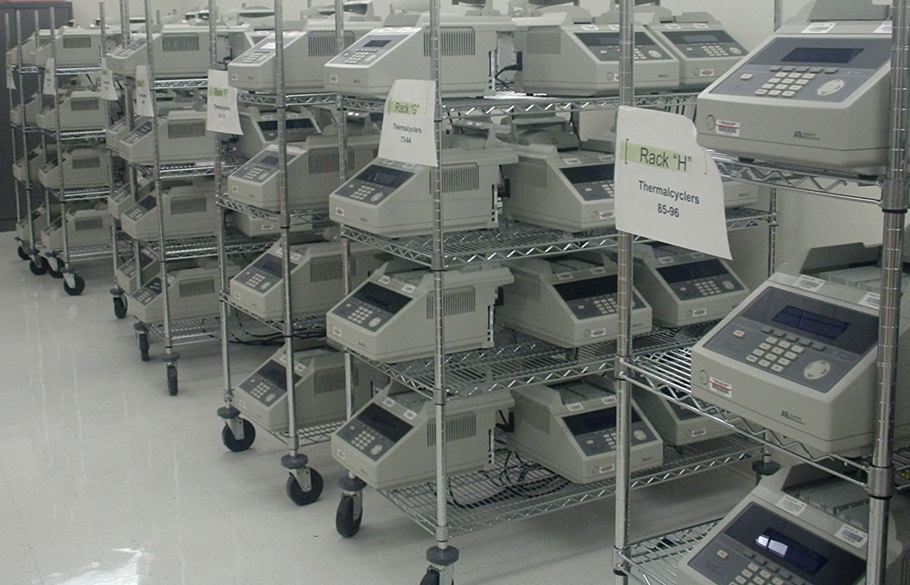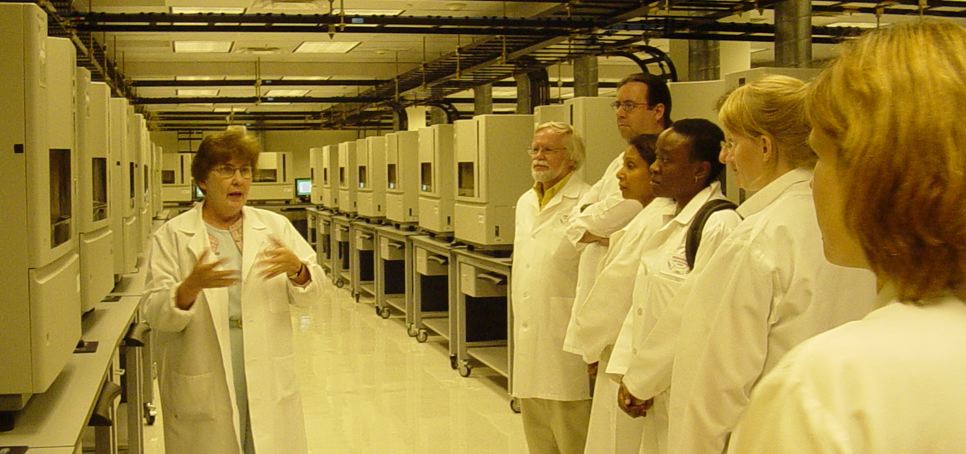 For additional pictures, see Laura's web site.
---
GCAT Workshops on Microarray Analysis with Undergraduates
Purpose: Genome Consortium for Active Teaching (GCAT) offers hands-on workshops for faculty who conduct research with undergraduate students and/or teach research-style undergraduate courses to learn about gene expression analysis via microarrays. Each of two offerings of a 1.5 day data analysis workshop (see schedule below) will introduce the microarray method and will cover data analysis using public domain data from the literature and from GCAT. Use of open source MAGIC Tool spot-finding and analysis software, along with other free packages, will be presented. The MIAME background information and its use in microarray evaluation will be covered. Participants will analyze data sets in short projects. Each of these workshops has room for 30 participants.
Up to 20 participants from the first data analysis workshop can then take the optional 2.5 day hybridization workshop (requires data analysis workshop in advance). The hybridization workshop will involve hands-on preparation of fluorescently labeled probes for yeast expression microarrays, their hybridization, data acquisition and data analysis using the methods presented in the first 1.5 day workshop. Those participating in the hybridization workshop will visit The Institute for Genome Research (TIGR) to hear about their state-of-the art applications of this methodology.
Where: Georgetown University is the host institution for this workshop; participants may stay in air conditioned residence halls and eat meals in a dining hall. Alternatively, participants living nearby may drive to campus.
When: July 6-9 for those taking both data analysis and hybridization workshops; for those taking only the data analysis workshop either July 6-7 or July 8-9.
Costs and Scholarships: The NSF grant supporting this workshop is paying for half of the room and board costs for each participant. The discounted participant cost for the room and board for the 1.5 day data analysis workshop is $45, and the participant cost for the room and board for the 4 days including both data analysis and hybridization workshops is $175. Tuition Scholarships are available for those with financial need, especially for those who teach many underrepresented students.
© Copyright 2004 Department of Biology, Davidson College, Davidson, NC 28035
Send comments, questions, and suggestions to: macampbell@davidson.edu