Data for Fall Semester, 2000
To see some GCAT Student results:
http://genome-www4.stanford.edu/cgi-bin/SMD/search/basicSearch.pl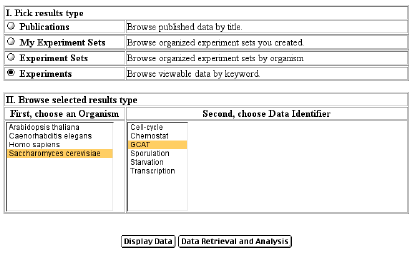 Select Experiments, Choose Saccharomyces cerevisiae, and GCAT.
Click on Display Data.
---
You will see a table of GCAT results.
Click on the icon you want.
Start with the image of the chip with clickable dots.
---

This is part of Laura Hoopes' (Pomona) Bio 164 class data.
Choose a spot and click on it....
---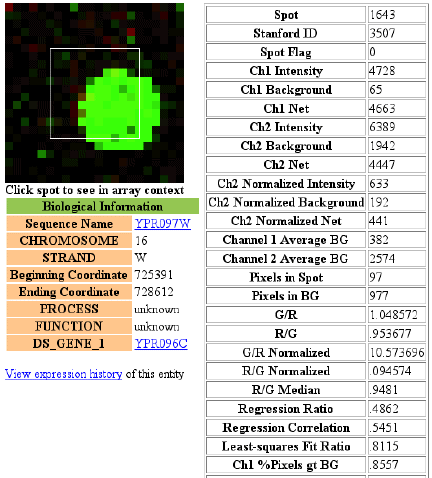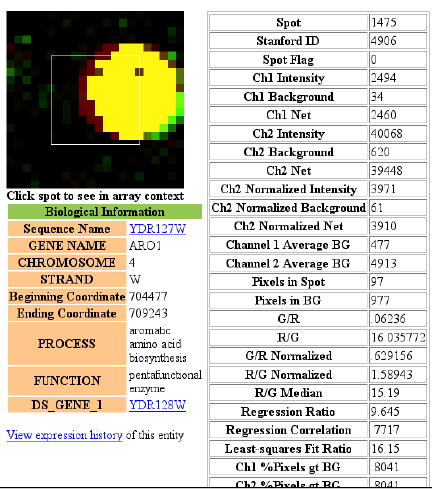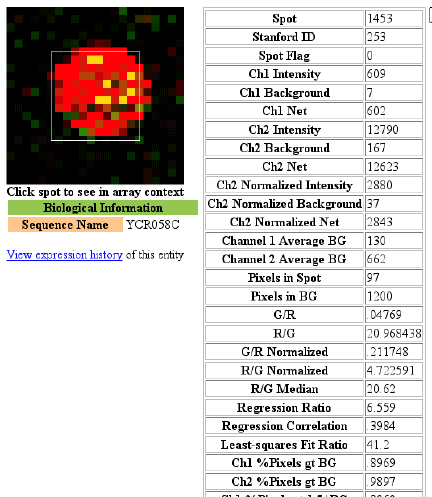 You can find the traffic light range of spots: green, yellow, red.
---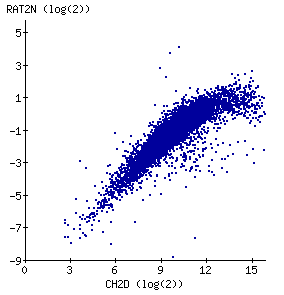 Or you can compare the gene expression when grown in two different conditions (wt/rad27).
---
---
---
© Copyright 2000 Department of Biology, Davidson College, Davidson, NC 28036
Send comments, questions, and suggestions to: macampbell@davidson.edu